Kent Folding Pocket Comb with Clip
The Kent Folding Pocket Comb includes a premium comb made of cellulose acetate as well as a handy clip so you can possibly whip this thing out 50s gangster style when necessary. If you find yourself in a gang fight, however, make sure you remember that your switchblade is in your other pocket–otherwise things could get really awkward.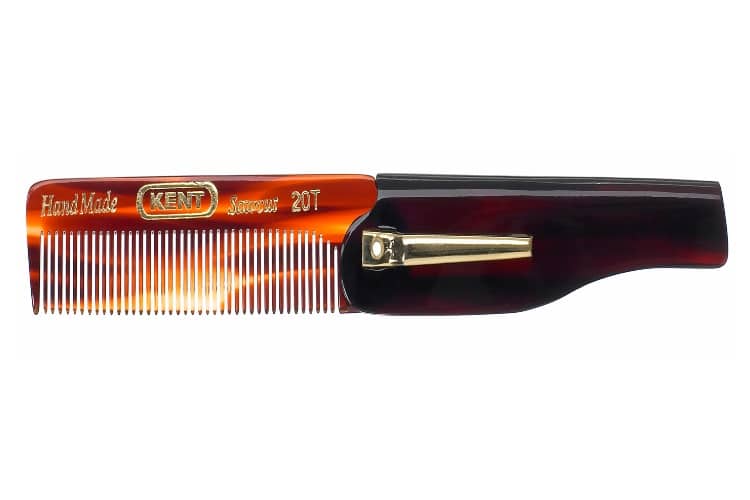 ---
Oriental Natural Ox Horn Comb
When nothing but top-shelf buffalo horn will suffice, the Natural Ox Horn Comb is your go-to grooming accessory of choice and easily one of the best men's combs available. Each one of these smooth babies is made by hand and features a unique pattern for that extra touch of exclusivity.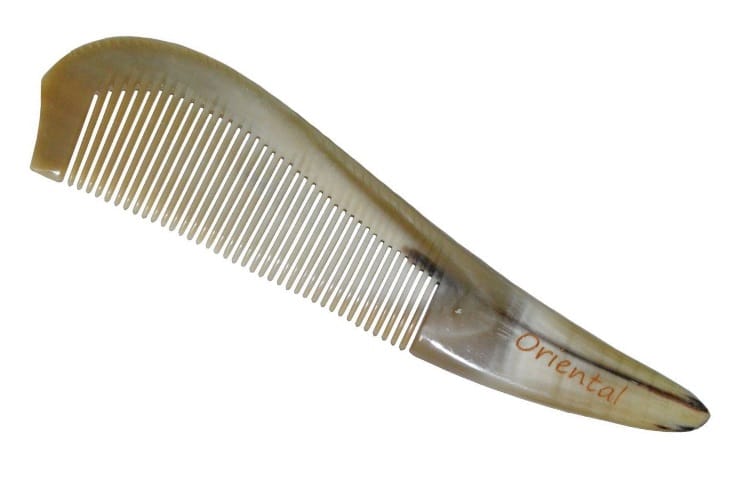 ---
Rocky Mountain Barber Company Hair Comb
If you prefer one of the best men's combs that truly foregoes plastic or animal parts, the Rocky Mountain Barber Company's Hair Comb is right up your alley. Made from solid wood, this sturdy anti-static comb is simply perfect for all your grooming needs (hair, moustache, beard) and designed not to get snagged in.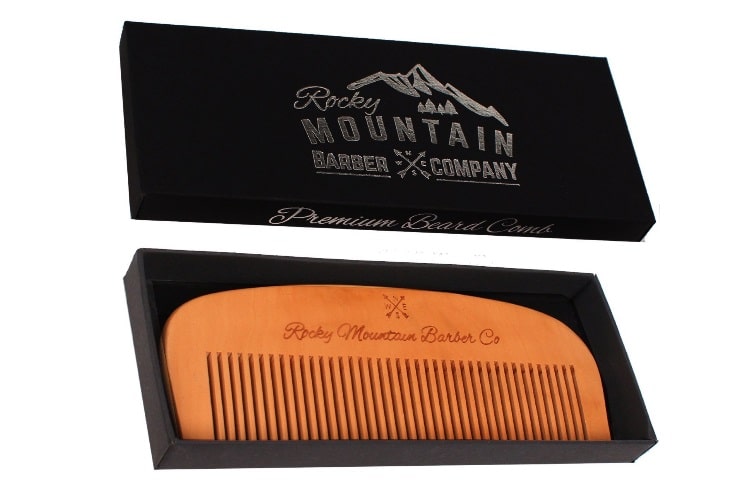 ---
pureGLO Green Sandalwood Hair Comb
If the EQLEF is a little too compact and simple, check out the pureGLO, which uses green sandalwood for the handle and buffalo horn for the teeth to offer some extra doses of luxury and finesse for just a few extra bucks.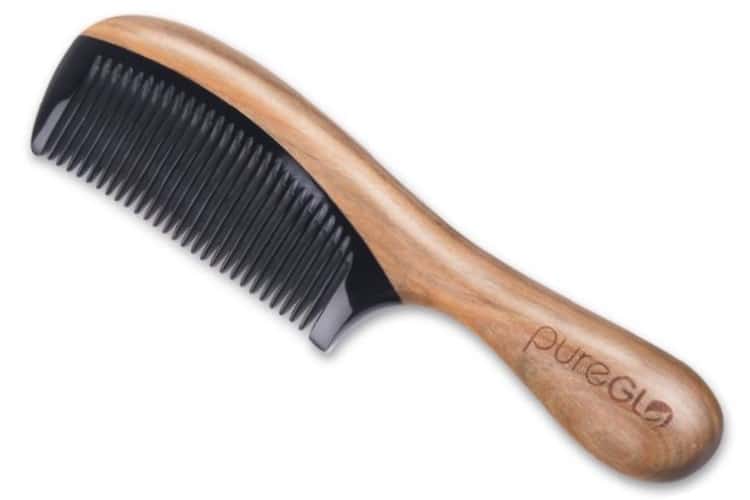 ---
Swissco Tortoise Dressing Comb
The Swissco Tortoise Dressing Comb is a reliable, no-frills comb that undergoes rigorous quality control to ensure a satisfying performance. This is a great, affordable solution for those fed up with the weak output from cheap plastic combs. Sometimes the best men's combs are the ones that simply get the job done and don't scrap your scalp in the process.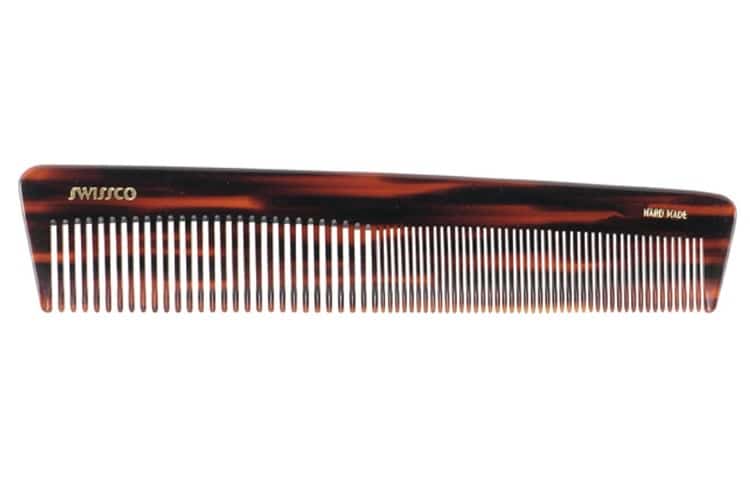 ---
Grooming Lounge Beard and Moustache Comb
Another entry made in Switzerland using natural cellulose acetate, the Grooming Lounge Beard and Moustache Comb can handle the most unruly of facial hairs to a deliver superior and consistent performance.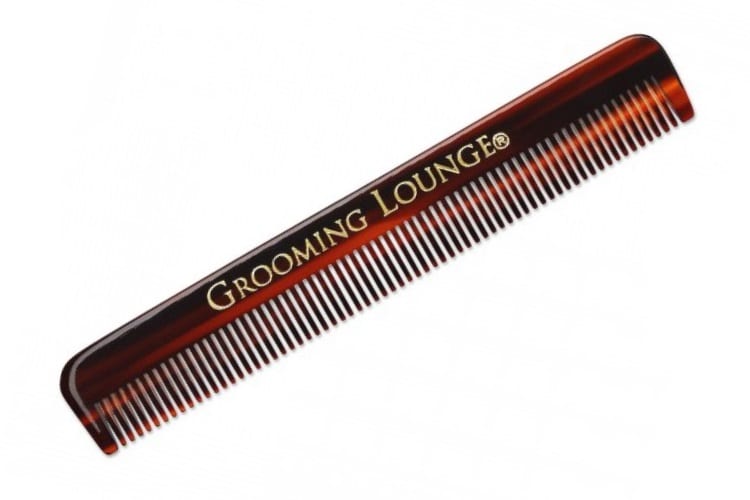 ---
EQLEF Green Sandalwood No Static Handmade Comb
The EQLEF is functionally divided between standard and fine teeth and resistant to static thanks to being made of 100% green sandalwood, which will apparently change colour when exposed to the sun. Very cool.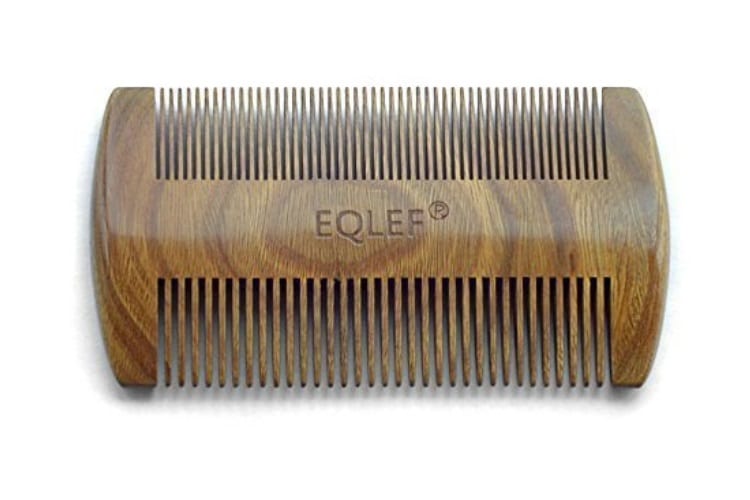 ---